Basket Weave Tile Ideas for Shower, Bathroom, Kitchen (2021)
June 29,2021
Basket Weave Tile Ideas for Shower, Bathroom, Kitchen (2021)
Basket weave tiles are perfect options for bathroom, kitchen, and shower decoration. Be it wall, floor, or backsplashes. This blog presents the latest 2021 interior design ideas of basket weave tiles, breaking it down to two sections: Bathroom, Kitchen.
Before we begin, we should understrand: what are basket weave tiles? Basket weave tiles are mosaic tiles that look like basket weave. Small rectangular tiles and square tiles are put together to create a basket-weave like visual effect. The pattern is most simple, but never goes out of style. Like this:
---
Bathroom Ideas
Basket Weave Bathroom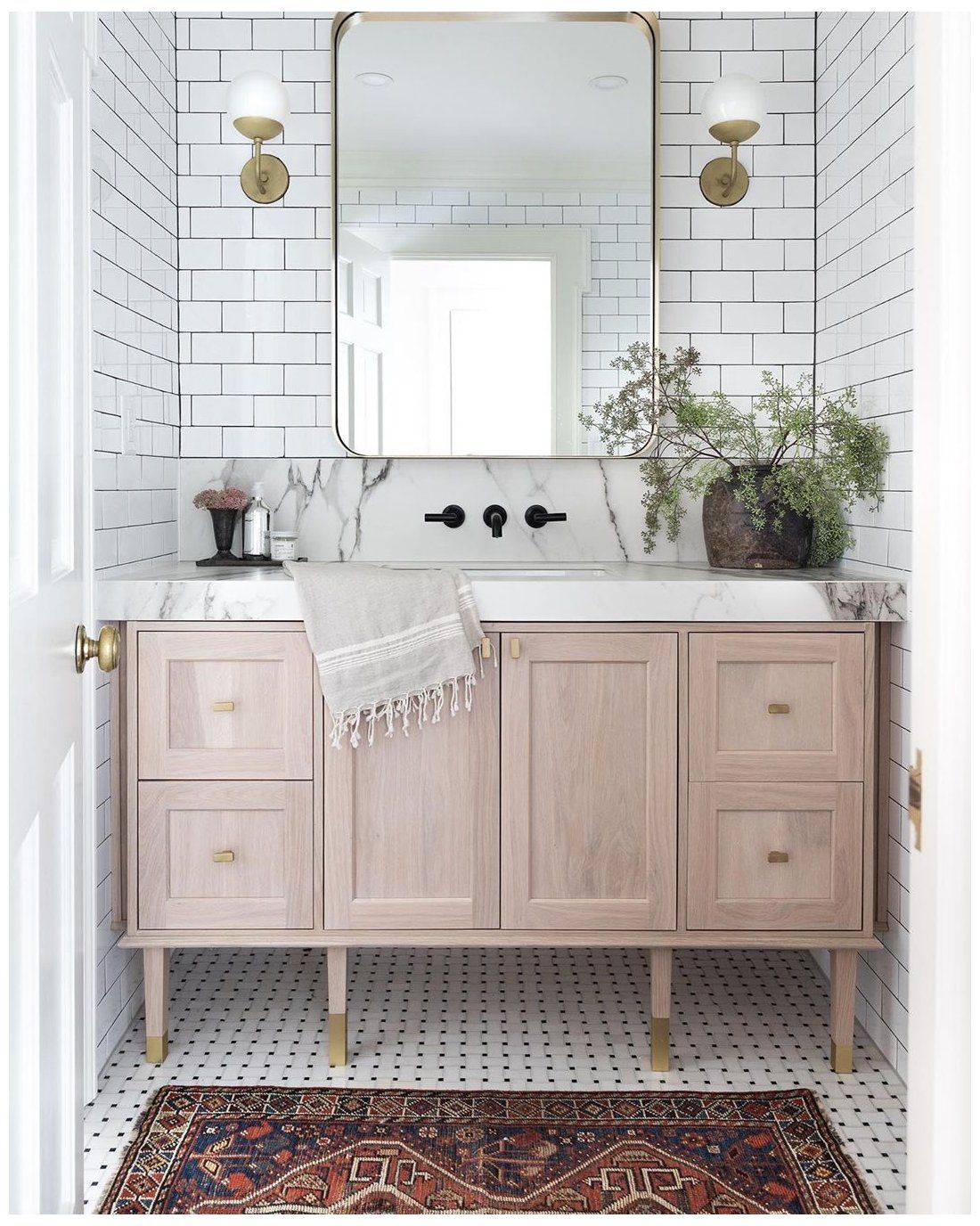 Source: Amazon
---
Elegant Gray Master Bathroom
We love this traditional master bathroom with gray grass cloth, basket-weave tile and soaker bathtub.
Source: HGTV
---
Traditional Bathroom With Timeless Touches
"Black and white basket weave tile floors and a marble tile backsplash create a classic, timeless aesthetic in this pool house bathroom. A furniture-style vanity adds warmth to the space. "
Source: HGTV
---
Basket Weave Tiles with Border
Borders make the basket weave pattern more afloat and vivid. It protudes the pattern, as is the bassket weave are 3D.
Source: Pinterest
---
Bule Wall Stylish Bathroom Idea
Blue walls and white tiles make the bathroom look bright and light. It can sooth your nerve while taking a shower.
Source: +100 Modern Bathroom Ideas
---
Basket Weave Bathroom Walls
Basket weave tiles are not only for floors but also for walls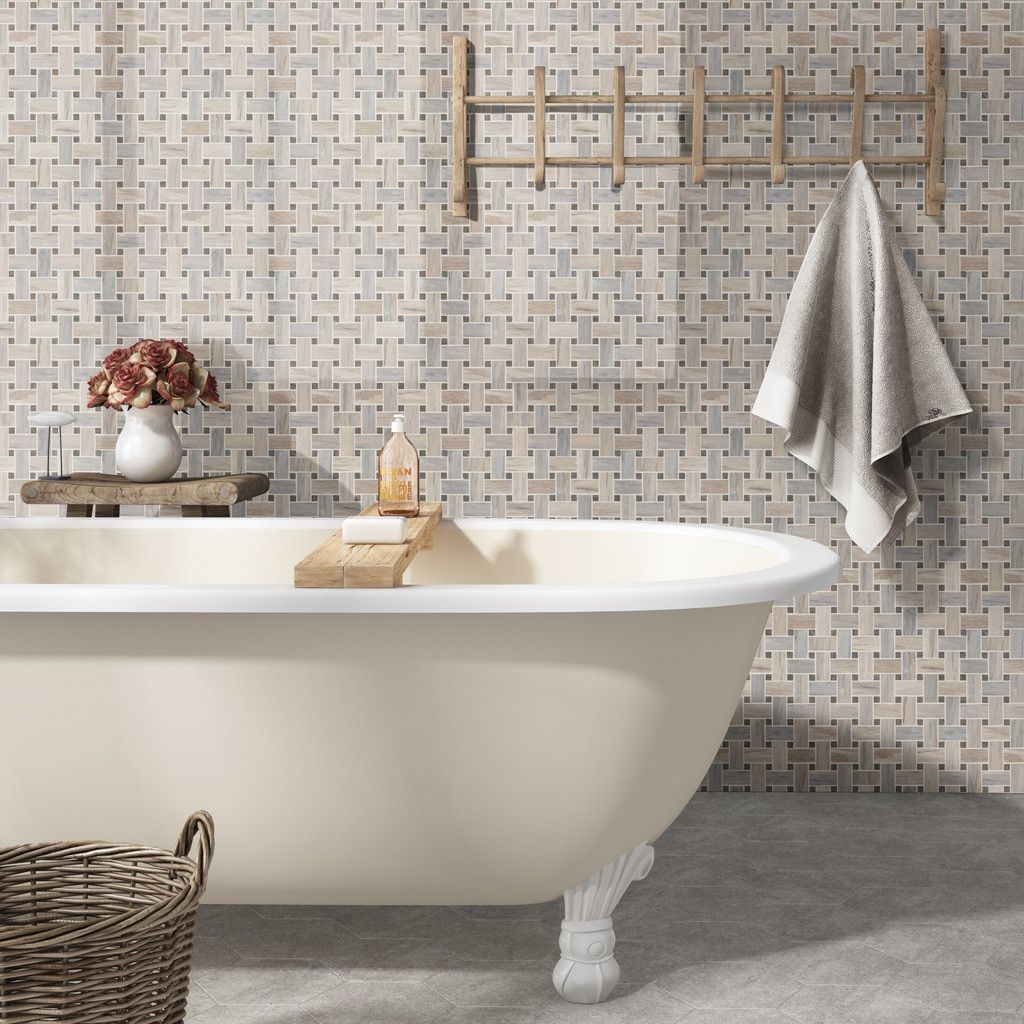 Source: LMP Home
---
Small Bath Cabinet Burnished Steel with Marble Basket Weave FLoors
Sometimes curtain can be a good idea.
Source: decorpad
---
Kitchen Ideas
Now, let's shift gears to some kitchen ideas. It's brillant to apply basket weave tiles to kitchens for backsplashes and floors. Let's find out why:
Basket Weave Wall
Source: houzz
---
Range Backsplash
Source: Callier and Thompson
---
Trendy Tard Basket Weave Backsplash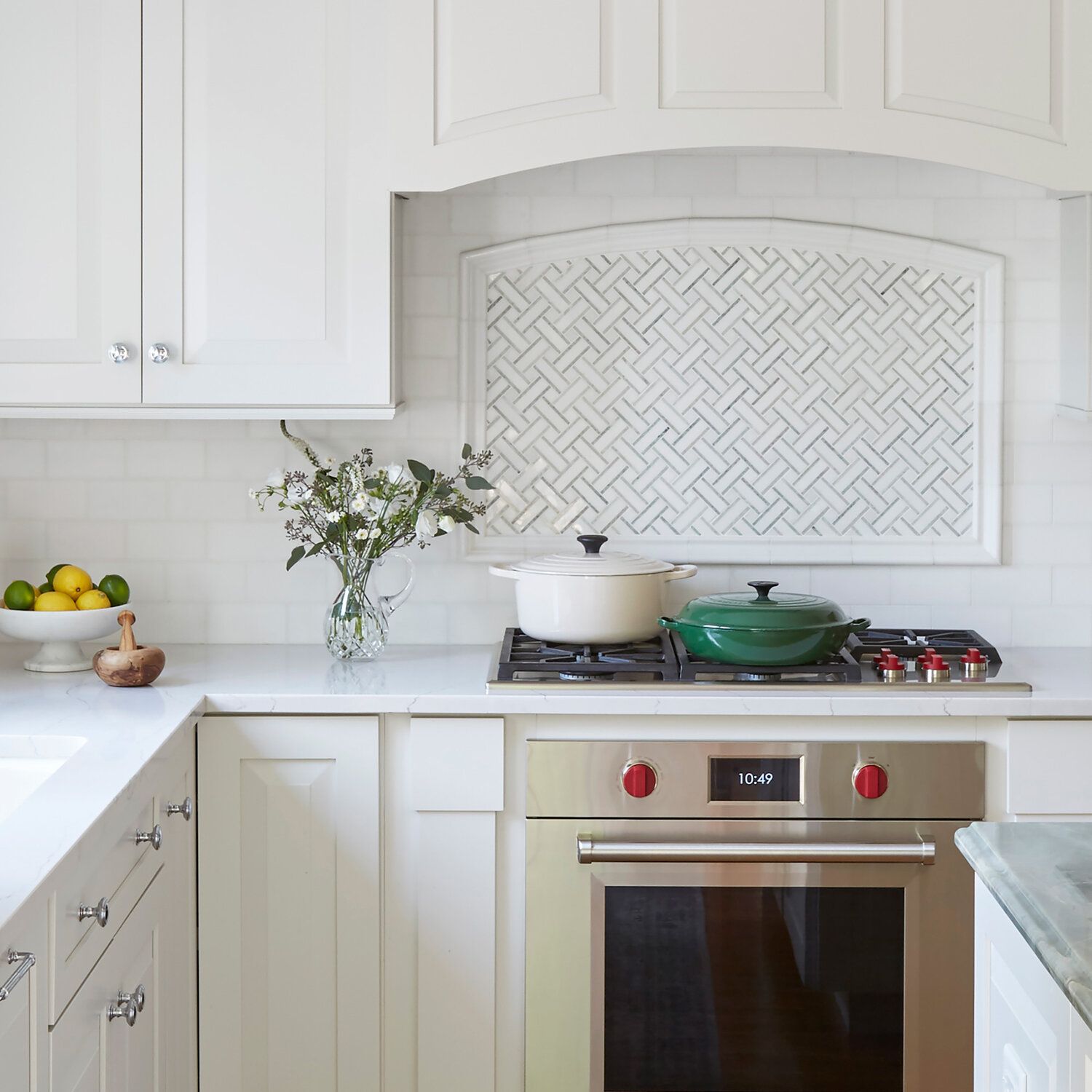 Source: Trendy Trad
Thank you for viewing. That sums up basically what basket weave tiles are for and how they can renovate your house in a stylish and elegant way.